Radio at CKUT:

One of my side projects over the past few years has been hosting radio spots ocasionally at the Montréal based radio station CKUT 90.3 FM. CKUT is a community station partially funded by student fees at McGill University, and has been brodcast in some form since 1966.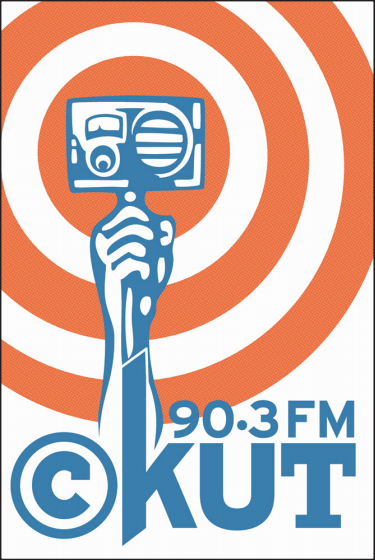 Although I do not have a spot of my own, I do fill ins primarily for the show "If You Got Ears" which is described on the CKUT website as follows:
If You Got Ears is a weekly, two-hour voyage through various types of sonic experimentation: ranging from noise to electroacoustics, the program digs deep into the goldmine of musique actuelle and all its sprawling tangents. Sometimes loud and aggressive, sometimes minimal and minutely detailed, but always bridging the gap between the challenging and the familiar.
As such, most of the sets I make are focused on experimental music. My interest in this sort of music has less to do with the avant-garde, and more to do with ambient. In that the station is based in Québec, I also make it a goal to focus to some extent on work from québécois·e artists.
Below you will find a list of past shows that I have saved, and where possible, a tracklist. I lost my playlist information a while back so this will be incomplete, but if you find something you really want to know the name of, do not hesitate to message me with a timestamp and I will get back to you!
I think the legality of posting these here is a bit sketchy, and of course, should anyone want me to take this page down I will comply. All the same, this music is relatively obscure and I believe that above all it deserves to be heard by others and I want to facilitate that.
---
20/02/2019
Tracklist:
various tracks - Landscape with Tears - Manuel Zurria
various tracks, aimes-tu ma porte ? - La règle - Fünf
various tracks - Inventions for Radio - Delia Derbyshire
various tracks - Ornamentalism (Works by Alireza Mashayekhi) - Ata Ebtekar and the Iranian Orchestra for New Music
Behavioural Sink - The Crystalline Address - Kim Cascone
various tracks - Fragments & Compositions - Kyle Bobby Dunn
The Deluge - William Basinski
---
13/02/2019
Tracklist:
various tracks - Antico Adagio - Lino Capra Vaccina
Softly Tomorrow - Century of Moonlight - Ilyas Ahmed
TSE 1 - tse - Cyril Bondi, Christoph Schiller et Piere-Yves Martel
Square Victoria Métro - Jen Reimer and Max Stein
The Radio - The Radio - Steve Roden
various tracks - Loyal - Heathered Pearls
various tracks - Depression Era - Greenhouse
various tracks - Selected Organ Works - øjeRum
---
06/02/2019
Tracklist:
About Bach - Just So - Cassandra Miller
Transition de Phase - Jim Denley, Philippe Lauzier, Pierre-Yves Martel, Kim Myhr et Eric Normand
Mantra - Soundmatters - Jean François Laporte
Wallstreet, Happyland - Escape Sounds - Veda Hille and Christof Migone
various tracks - Lézrdes et Zébrures - Bernard Falaise
Figure in a Clearing - On the Other Ocean - David Behrman
various tracks - Soundscape 1: Surround - Hiroshi Yoshimura
various tracks - Among the Never Setting Stars- Matthew Shaw
---
28/11/2018
Tracklist:
various tracks - North Star - Philip Glass